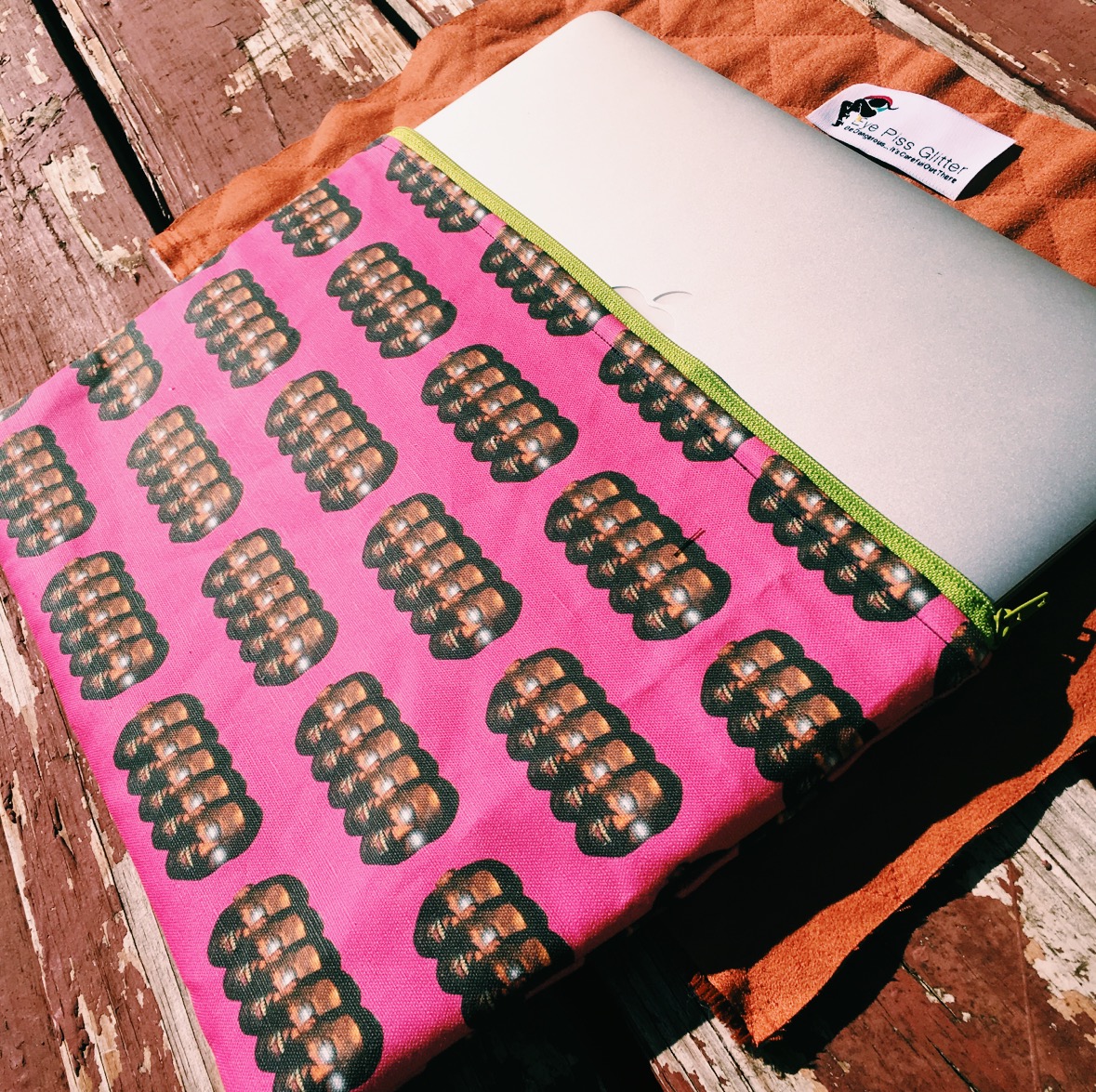 SHOP
Gucci Pink Lemonade Laptop Sleeve
Collaboration with Tuscaloosian artist, The Prblms and EYEPISSGLITTER both share a love of creative design and Gucci Mane. What started as a print to frame turned into lampshade, wallpaper and now the limited edition pillow, travel pouch and laptop case Gucci In Paris.
100% Linen Cotton Canvas
Interior: Elephant blk/pink texture
Dry Clean Only
Made with my bare hands (handmade)
Limited Edition
Sizes
13"
17"